The Center for Urban Research and Education (CURE) will continue its seminar series on Thursday, April 7, with a presentation by Howard Gillette, Ph.D., Professor Emeritus of History at Rutgers–Camden. Dr. Gillette will present, "The Paradox of Urban Revitalization." 
This event will take place on Thursday, April 7 at 12:45 p.m., in the RUAA Board Room in the Alumni House. This free event requires registration. Per university policy, all those who attend must show proof of COVID vaccination or proof of a negative PCR test, taken within 72 hours of the event. This event is also offered virtually at https://go.rutgers.edu/41cy3olc.
Abstract
In the twenty-first century, cities in the United States that had suffered most the shift to a postindustrial era entered a period widely proclaimed as an urban renaissance. From Detroit to Newark to Camden as well as elsewhere commentators saw cities rising again. Yet revitalization generated a second urban crisis marked by growing inequality and civil unrest reminiscent of the upheavals associated with the first urban crisis in the mid-twentieth century. The urban poor and residents of color have remained very much at a disadvantage in the face of racially biased capital investments, narrowing options for affordable housing, and mass incarceration. In profiling nine cities grappling with challenges of the twenty-first century, Howard Gillette evaluates in his new book the uneven efforts to secure racial and class equity as city fortunes have risen. Charting the tension between the practice of corporate subsidy and efforts to assure social justice, The Paradox of Urban Revitalization assesses the course of urban politics and policy over the past half century, before the COVID-19 pandemic upended everything, and details prospects for achieving greater equity in the years ahead.
About Howard Gillette, Ph.D.: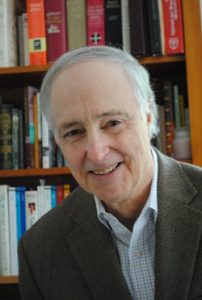 Howard Gillette is Professor Emeritus of History at Rutgers–Camden, the founding director of the Mid-Atlantic Regional Center for the Humanities, and co-editor of the on-line Encyclopedia of Greater Philadelphia, which is hosted at Rutgers–Camden. His new book builds on previous work, including previous studies of Camden and Washington, DC, to bring the stories of the drive for urban social justice up to the present.